Invoicing tools
Minimize the time spent on invoicing
Ensure that all hours are billed and allocated on the right project. Severa's smart invoicing tools are built to streamline professional businesses' billing process.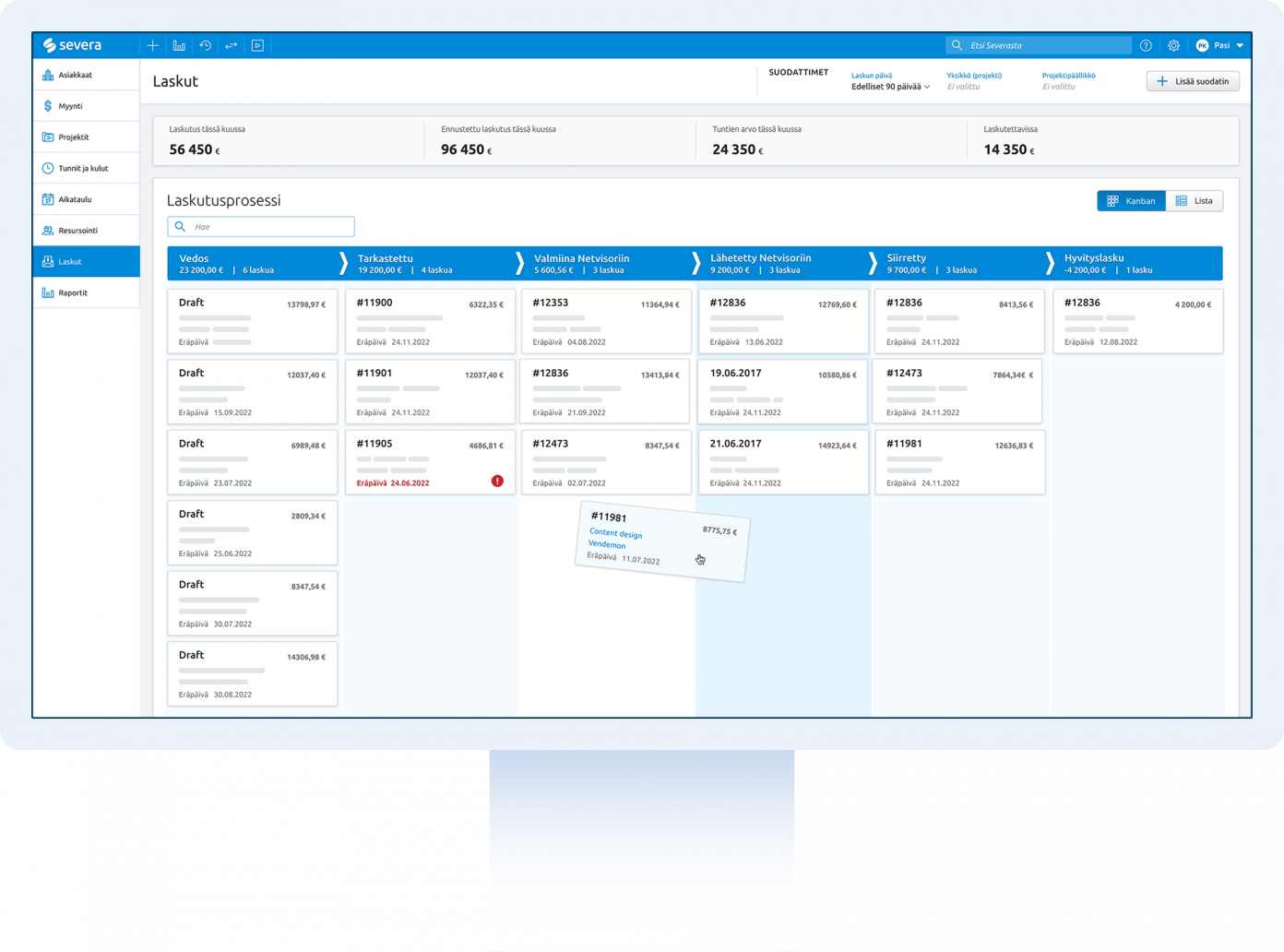 The invoicing program automatically compiles the hours and expenses for the project. It is easy to invoice the desired expenses with one click directly from Severa.
Use ready-made invoice templates
Create your own templates or use ready-made templates. Define the style of the invoice and what is shown on the invoice.
Case-specific billing
Create recurring invoices such as maintenance and service fees and automate their invoicing on a case-by-case basis.
Manage price lists
Create customer, segment or project specific price lists. Define hourly rates for types of work and people. Manage volume discounts and currencies.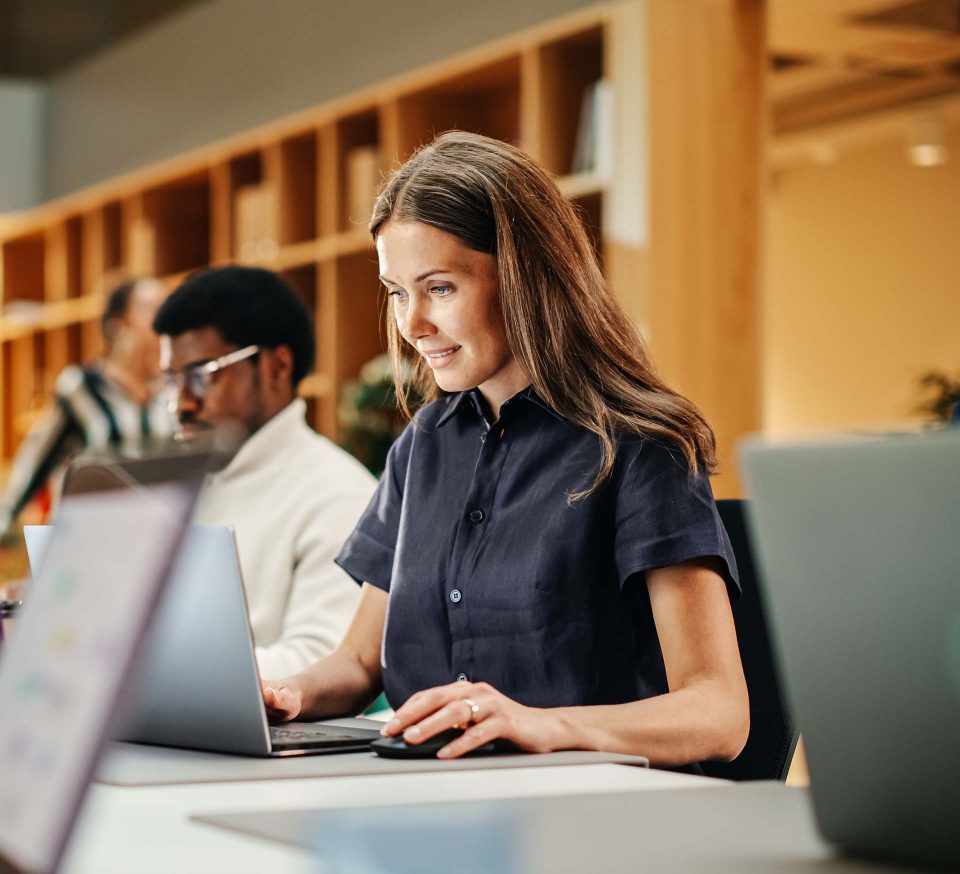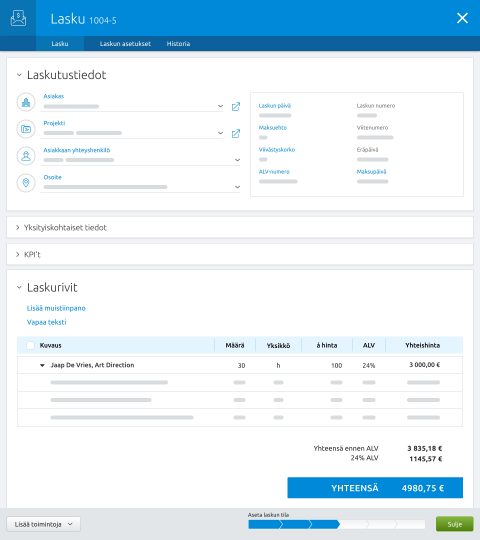 Get receivables faster
Streamline the invoicing process with Severa and you will receive your refund faster. Thanks to the automation of billing materials, you ensure that not a single hour goes unbilled.
See billing information
Follow the billing process in one view. View the invoicing forecasts for the upcoming months in euros. Invoicing information is also automatically transferred to projects, customer information and company level reports.

After three months, thanks to Severa, we are in a situation where all projects are under control. I can see from the software how much has been invoiced and how much is to be invoiced.
Jukka Nevala – Founder & CEO, Junebug Oy
Integrate with accounting software
Automatically export the invoicing data to your financial management software. The invoicing data transfers directly into the the right project. Take advantage of ready-made integrations with the most popular financial management programs.
Create an invoice. Try it yourself.
In Severa, you create an invoice with a couple of clicks. Go for it!