Contact sales or customer service
Contact us the way you prefer. We're happy to help.
We will help you with any questions related to purchasing, implementing or using Severa.
Severa Sales
Phone: 010 5058 420
Email: [email protected]
You can also reach our sales experts from the website chat!
Customer Care
Email: [email protected]
Phone: 010 5058475
Mon-Fri: 9-11 & 12-15
You can contact us from the chat in Severa as well!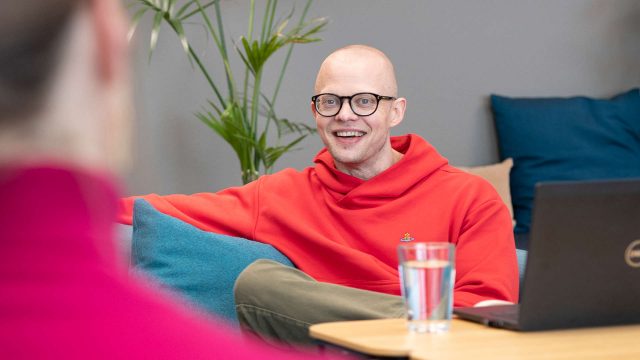 Our sales team is specialized in enhancing the operational management of expert companies. We know the needs and best practices of different industries.
Call us: 010 5058 420
Severa is a part of Visma Solutions Oy.
Headquarters in Lappeenranta
Visma Solutions Oy
Villimiehenkatu 10
53100 Lappeenranta
Finland
Our office in Helsinki
Visma Solutions Oy
Veturitie 11 T 141
00520 Helsinki
Finland
Visma headquarters in Oslo
Visma
Karenslyst allé 56
0277 Oslo
Norge
www.visma.com
E-invoices
E-invoicing address: 003719675438
Operator: Maventa (003721291126)
Oprator ID when sending from bank network: DABAFIHH*
*Please use this Operator ID if you cannot send invoices straight to Maventa from the e-invoicing system you are using.
Paper invoices
Visma Solutions Oy
19675438
PL 100
80020 Kollektor Scan