IT ja ICT -consulting firms
Deliver more profitable development projects
Severa offers IT and ICT offices CRM, project management and invoicing tools that can also compile information from other tools such as Jira.
See the big picture in Severa
All information in one place
See CRM and projects together. Resource work, automatically allocate recorded working time to the right projects and automate invoicing.
Achieve goals
Track sales hit rate, project profitability, project margin, and achieve financial goals with the help of forecasts.
Integrate other tools easily
Bring necessary information to Severa from other softwares. The data is automatically used in Severa's reporting and invoicing tools.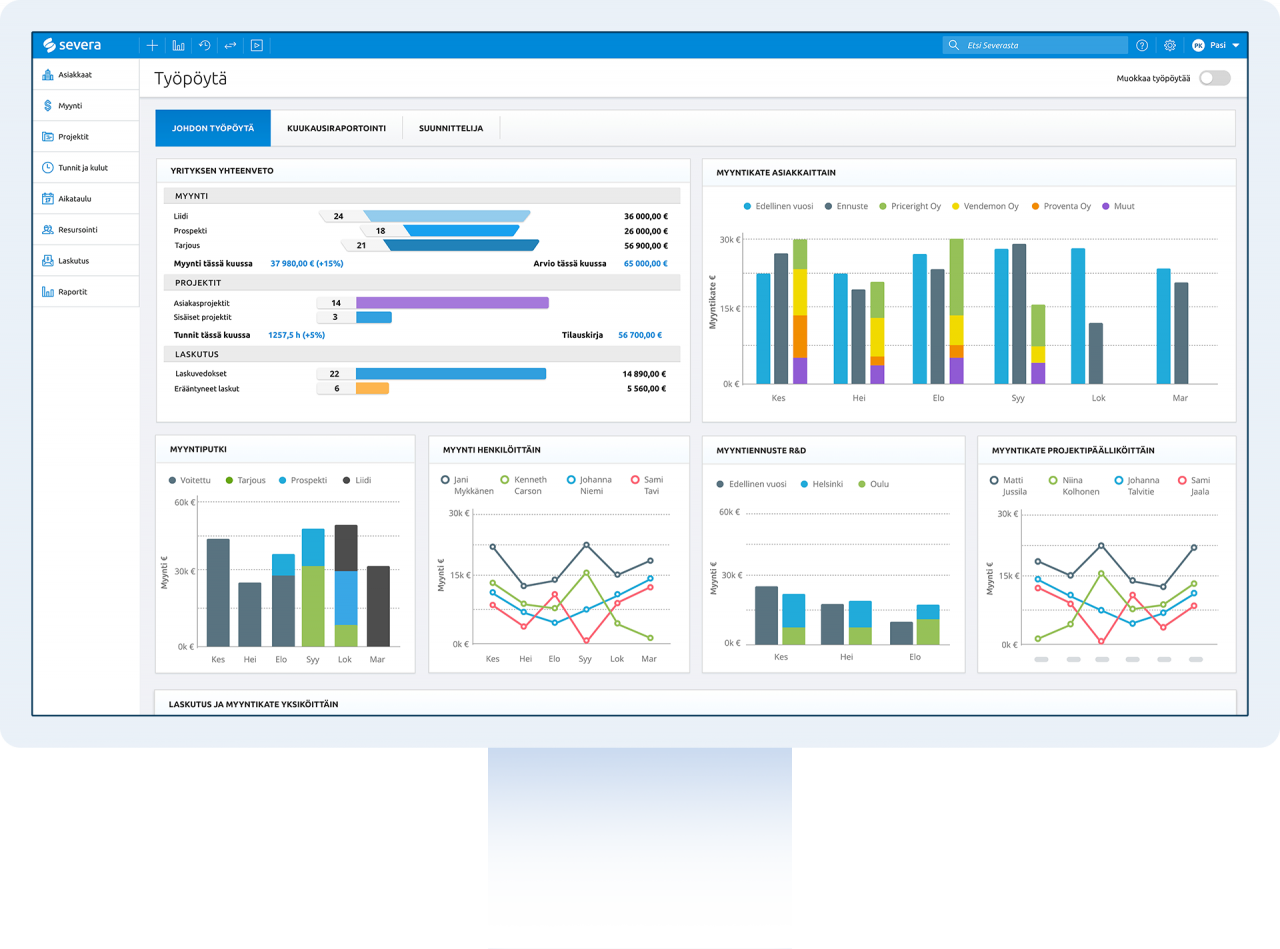 Lead a profitable business
Understand where growth comes from, where the organization is falling and where more resources are needed. Severa allows you to monitor projects and key figures.
Understand project types
Plan project structures and pricing models suitable for different project types. Create financial forecasts for projects in terms of fixed-price and hourly labor, as well as products and licenses.
See the big picture
Connect all existing systems to Severa. Automate data transfer from other software to Severa's projects and customer cards, and view data with reports and forecasts.
Sell more profitable projects
Price the projects correctly with a bidding tool that utilizes the work volumes, margins, resourcing and schedules of previous projects. You also know when to sell more actively.
Billable work directly to projects
Register working time automatically to projects and use client- and project-specific price lists in billing. Time can be done in another program or in Severa.
Severa has made it easier to manage project workloads and profitability. Customizable desks provide up-to-date information also for the needs of operational management. The product is developing all the time, the support service has worked well and help has always been available when needed.
Ritva Purhonen – PMO Manager, Attido Oy
Reporting & management
Make smart decisions
Take advantage of automatically generated reports. Monitor sales hit-rate, invoicing rate and profitability of projects. See into the future with invoicing, turnover and expense forecasts.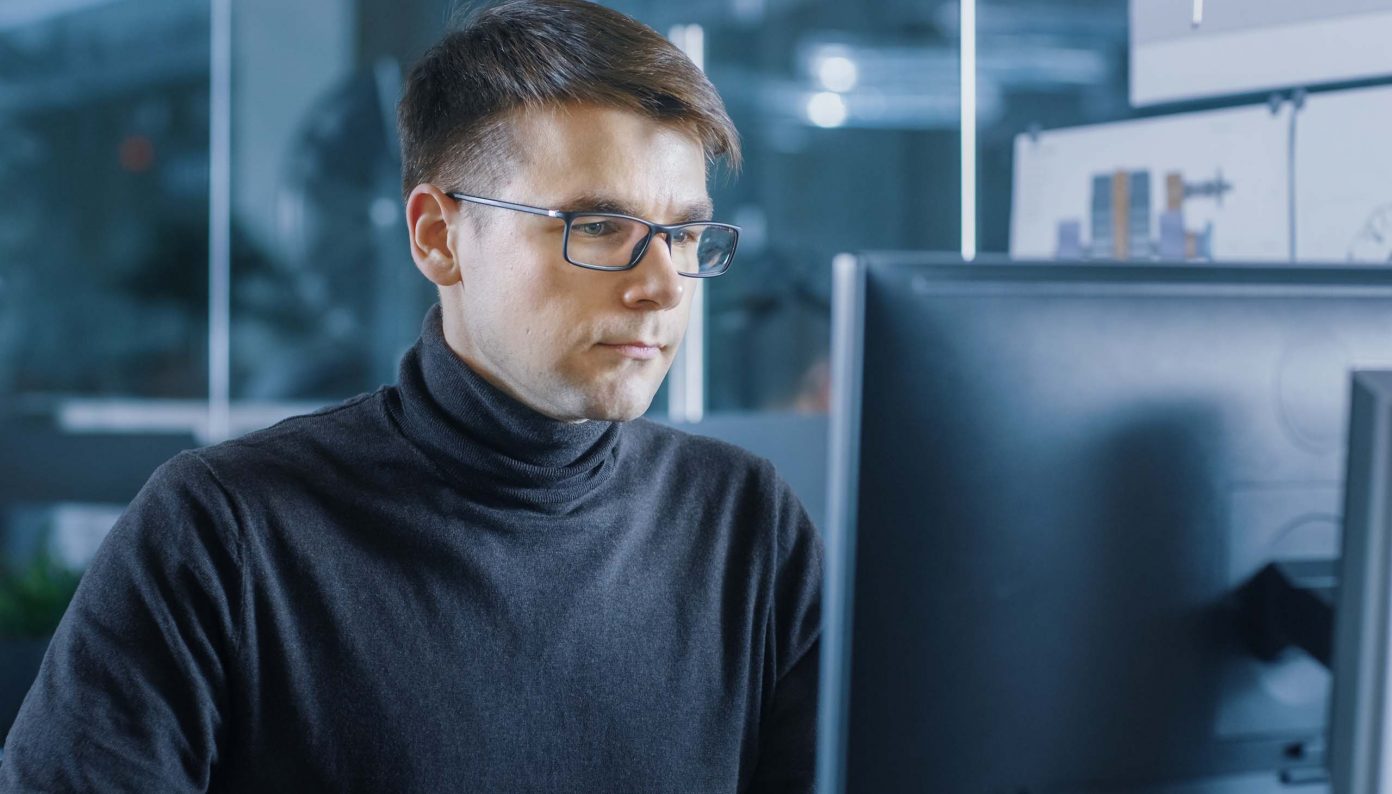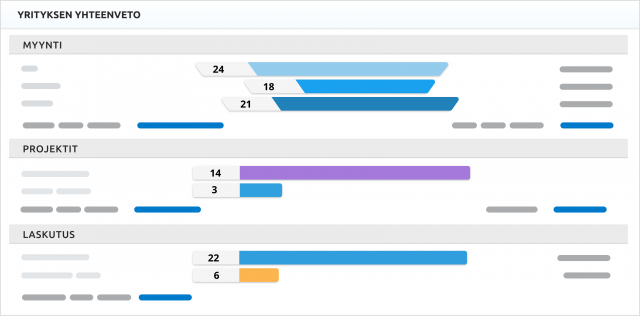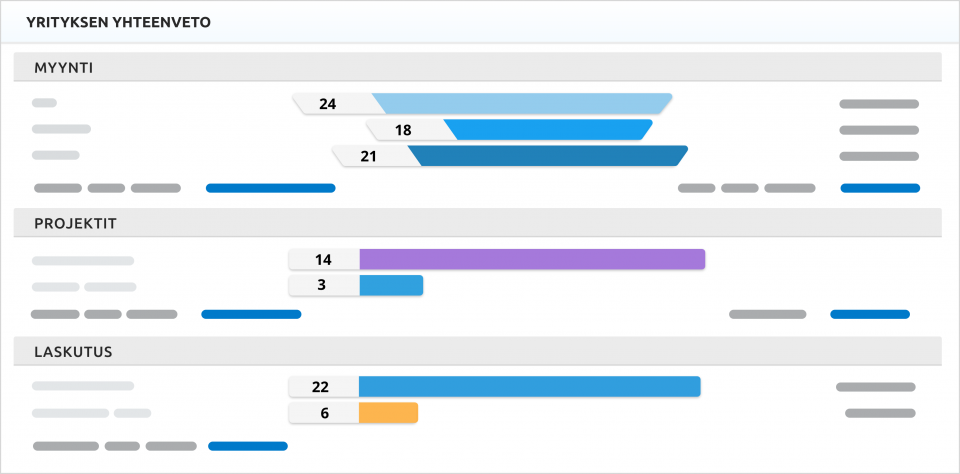 Integrations
Use the API as you wish
Almost 50 out-of-the-box integrations have been made to Severa. Integrate other software into Severa via the REST interface or use it to build new entities.
Examples of integraations
Financial management systems
Ticking systems like Jira, Zendesk and Bugzilla
Services for electronic and paper invoices, such as Maventa and Norfello
Standalone CRM systems such as Salesforce.com and Microsoft
Document management tools such as Google Drive and M-Files
Information security
Security is the priority
Severa is ISO 27001 certified. We are part of Visma and our own information security framework VCDM ensures the production of high-quality cloud services.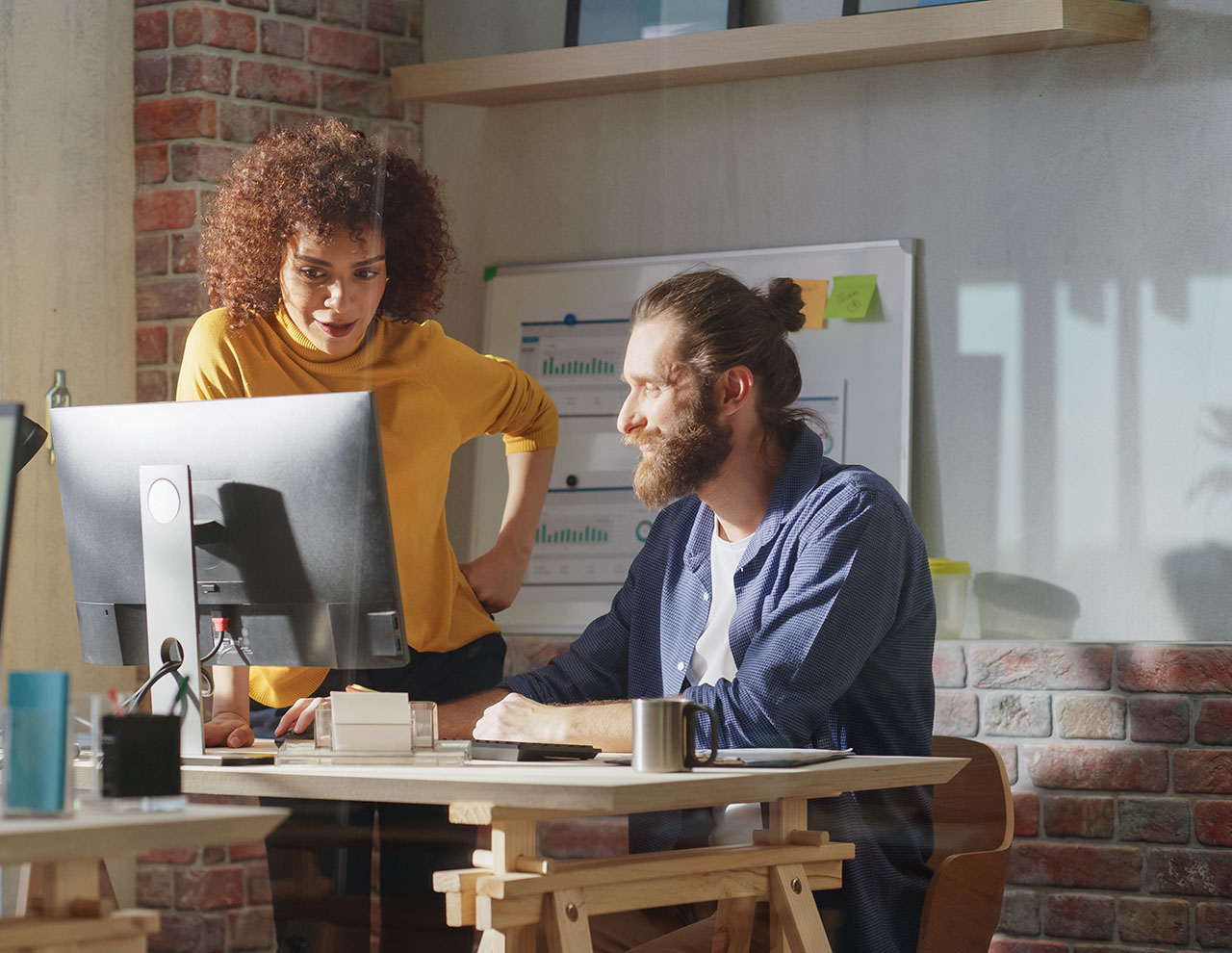 Parasta Severassa on, että näen sieltä nopeasti kaiken oleellisen tiedon, jota työssäni tarvitsen. Severa on yksinkertainen käyttää ja toimii erinomaisesti tällaisessa asiantuntijapalveluita myyvässä yrityksessä. Se on kasvanut meidän mukana ja uskon, että se toimii meillä hyvin, vaikka kasvaisimme vieläkin.
Heidi Hallamaa – COO, CastorIT