Deliver multi-phase projects profitably
Severa offers a comprehensive tool for project management and reporting for architecture firms.
One software,

all everyday features.
Easy tools for the team
Manage customers and projects in one place. Create projects easily, see the current sales offers, allocate the team's work and automate invoicing.
Fast time tracking
Record hours and expenses easily on your mobile. Target the hourly entries directly to projects and invoice the work easily.
Easy implementation
We help you get started using Severa. After implementation you can reach our experienced support via phone, e-mail and chat every time you need help.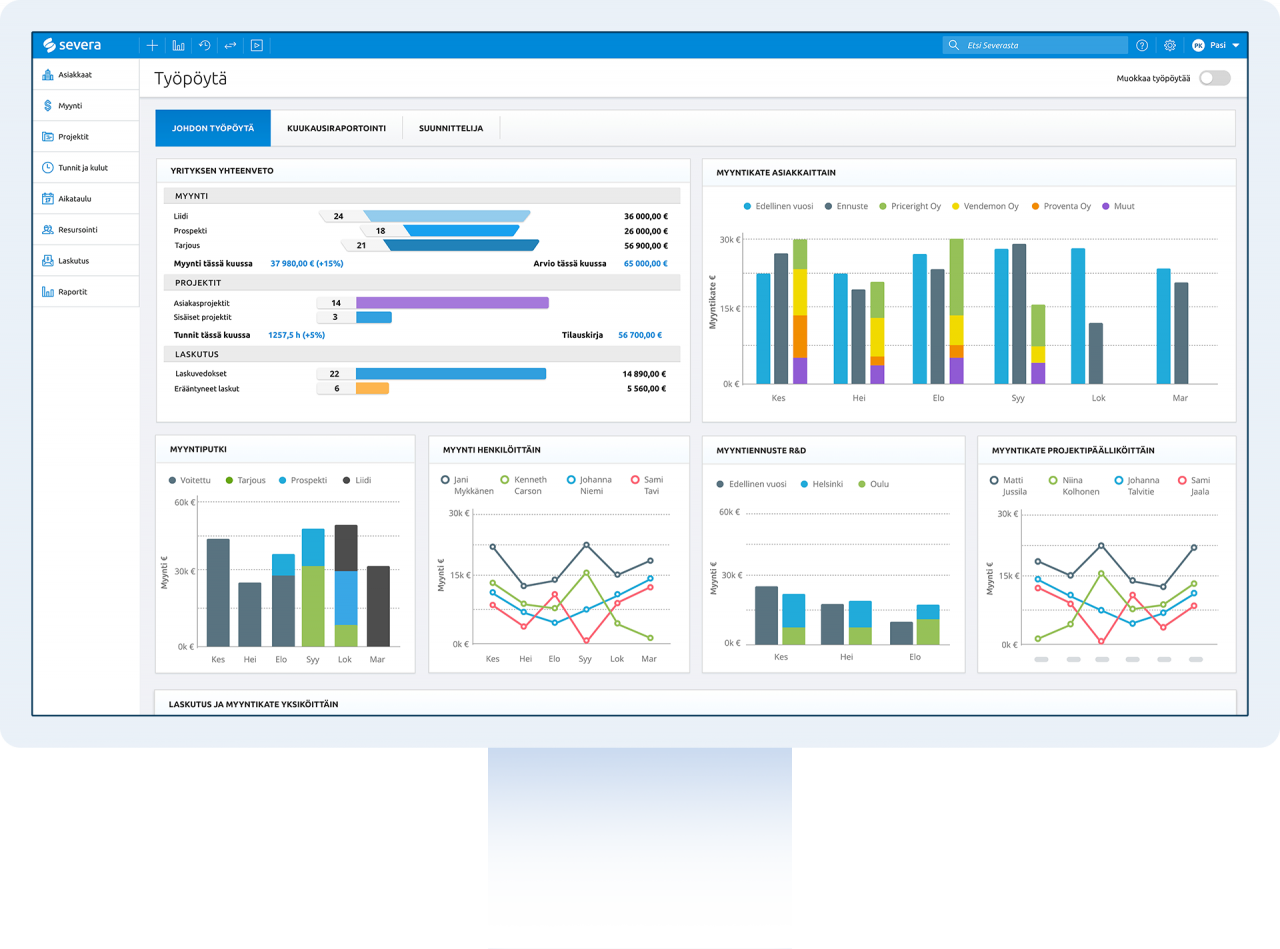 With Severa, it is easy to resource, schedule and budget multi-phase projects. Create different customer types and project structures and use your time into the actual design work.
Efficient project management
Easily create and stage projects. Follow the progress of projects with kanban and invoice hours according to the plan.
Make profitable offers
Learn from completed projects and price the projects to be sold using the work volumes, margins, resourcing and schedules of previous projects.
Understand different customer types
Understand which types of buildings or projects are most profitable. Turn unprofitable project types into profitable ones by changing billing models. Compile the necessary reports for easier decision-making.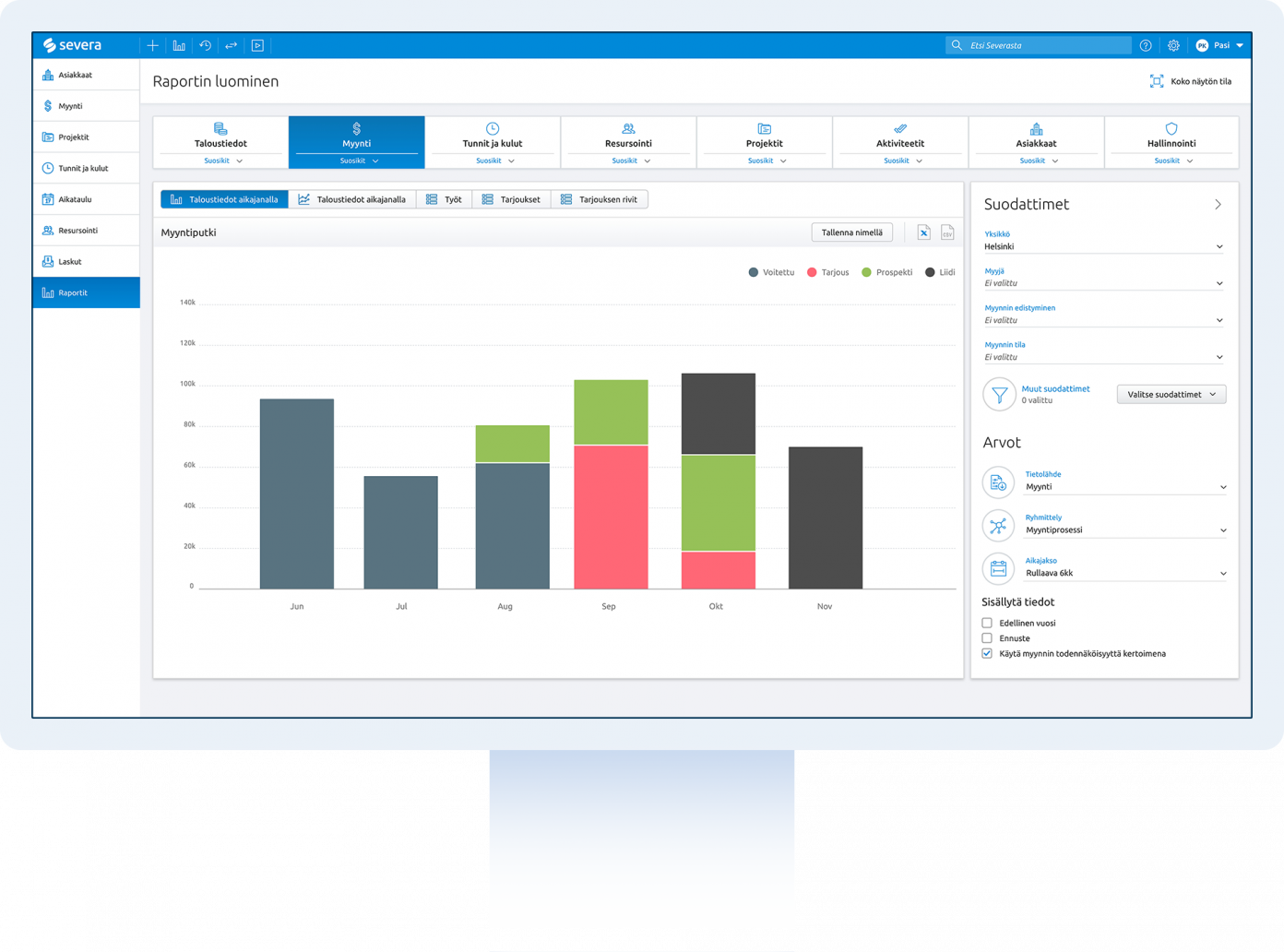 Enter hoours directly to the projects
Register hours and expenses directly to projects based on customer and project-specific price lists. The billable work can be seen in the project summary reports in real time for the entire project team.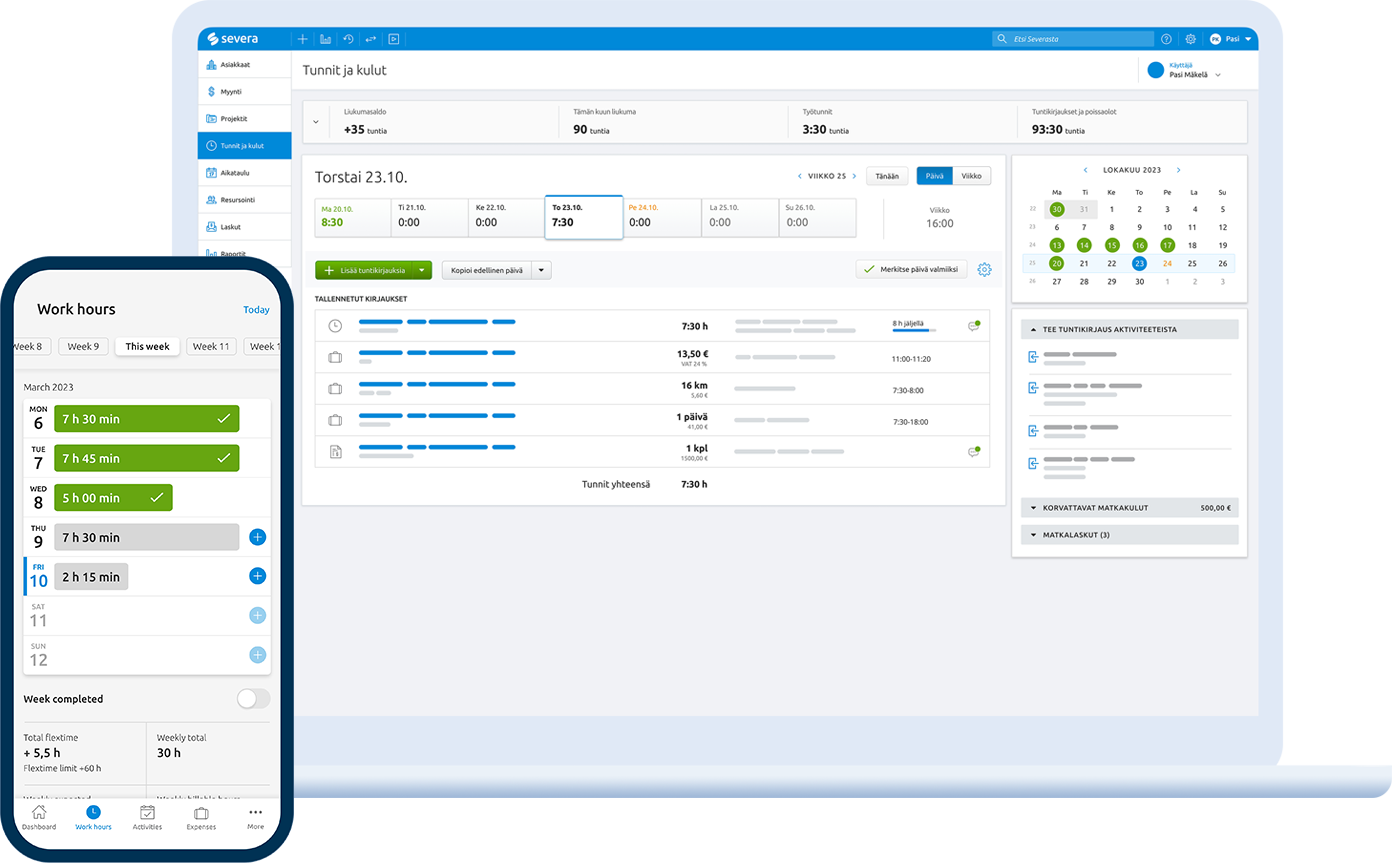 Take advantage of Severa's automation or create invoices with a few clicks. Connect Severa to the financial management system and export work time records and invoicing information directly to financial management.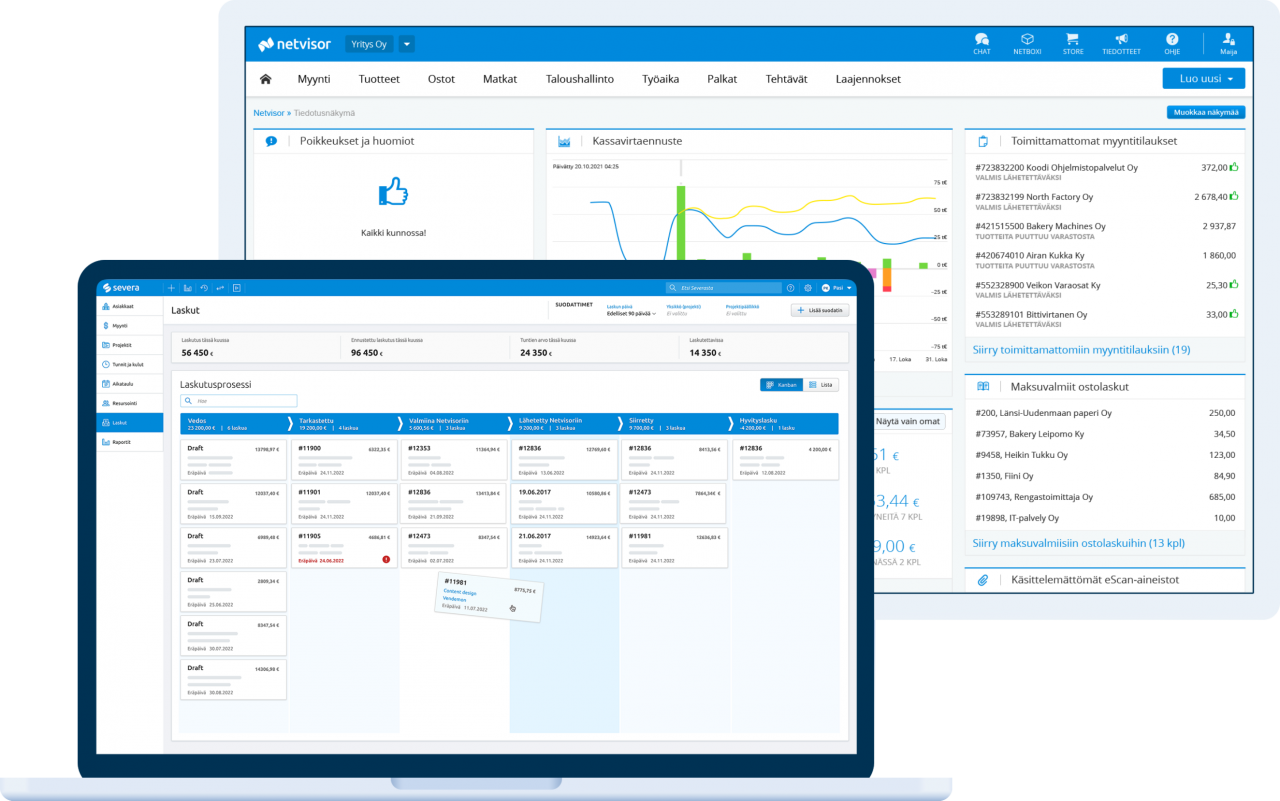 Schedule projects and plan resourcing already in the sales phase. See the offer backlog invoicing forecasts. Make use of the information also with business forecasts and budgeting.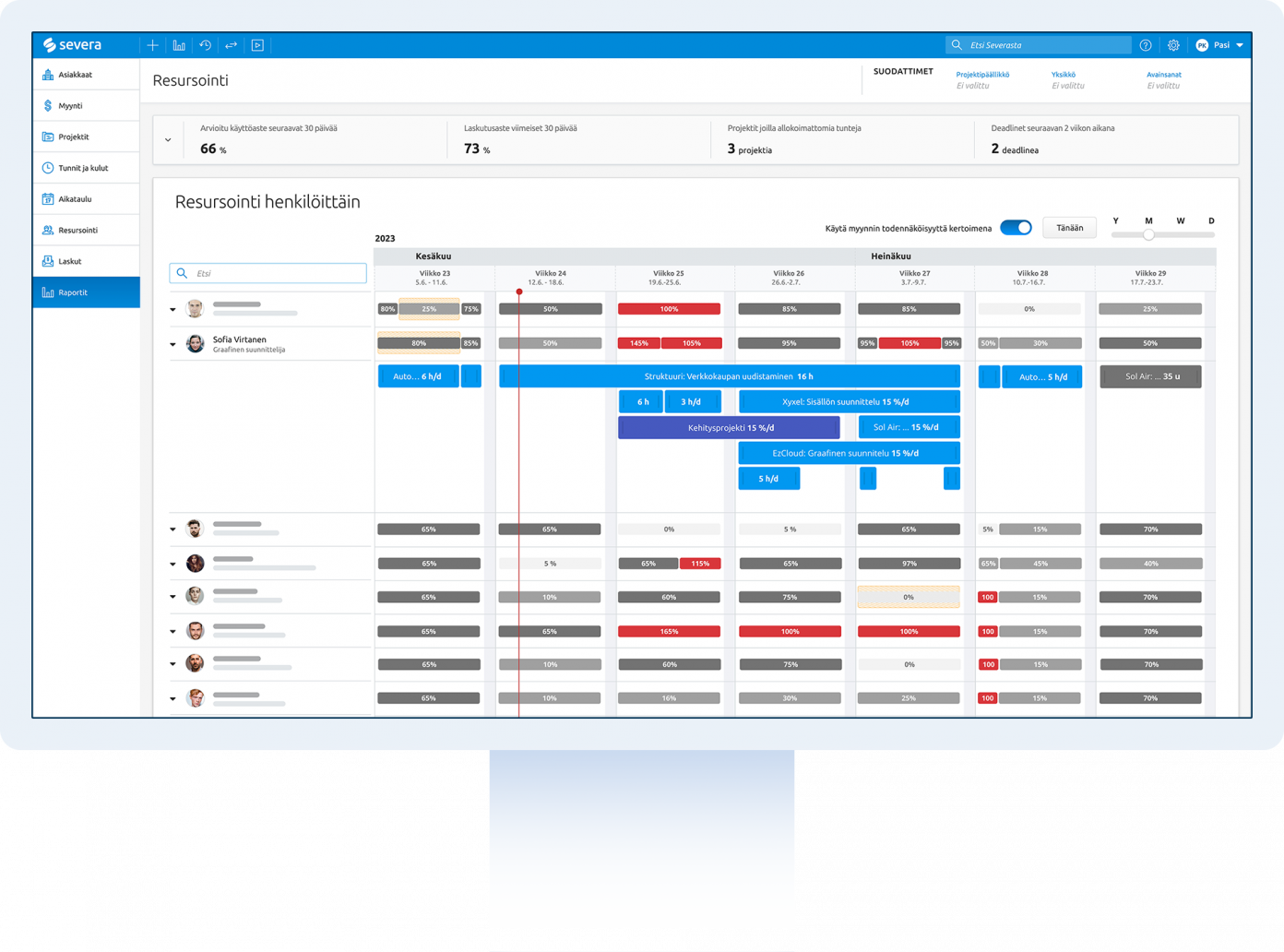 Severa is a key tool for us. It enables an overview of the project's time use and finances as a whole, which is essential information also when making new offers. The versatility is also a plus; for example, the user's view can be modified as needed into a very simple and easy time recording tool.
Juha Kilpilahti – Architect, Arkkitehdit Q4