A management tool to ensure growth
Lead your professional business with one software and shift the focus of from analyzing historical data to the future.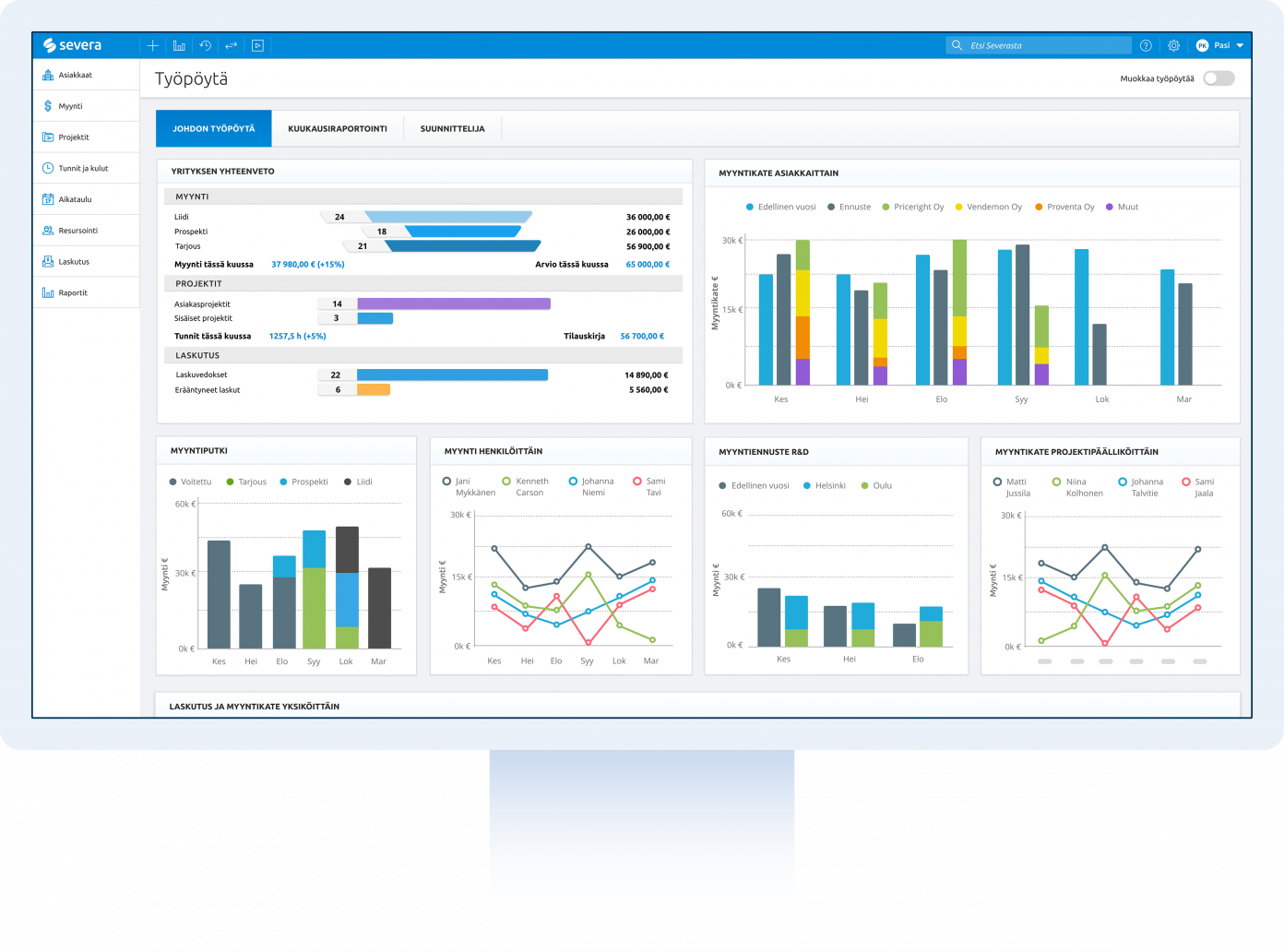 See the big picture with Severa
Understand where growth comes from, where the organization is falling and where more resources are needed. Manage the business actively with the help of reports and forecasts.
Be confident decision maker
Forget miscellaneous excels, tables and programs and collect all important information with all-in-one tool. See at a glance how the company is doing and what measures are needed.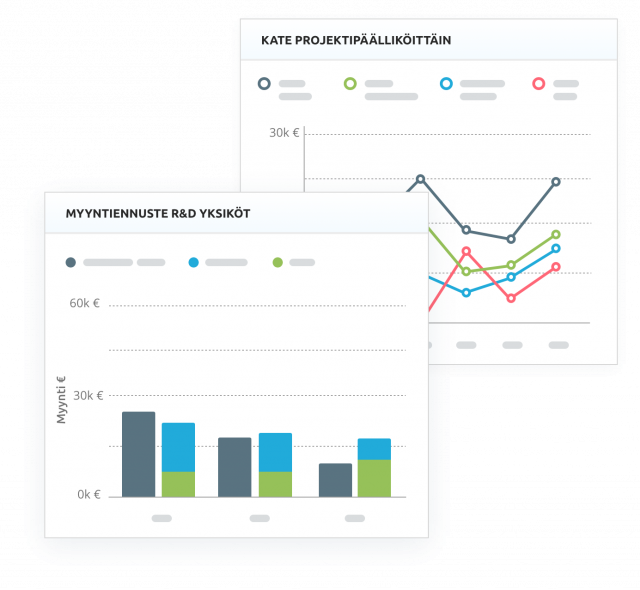 Improve the ability to adapt
Take advantage of even shorter control cycles and make decisions proactively. Develop profitability and billing rate proactively. Severa's invoicing, turnover and expense forecasts combine data from several different sources.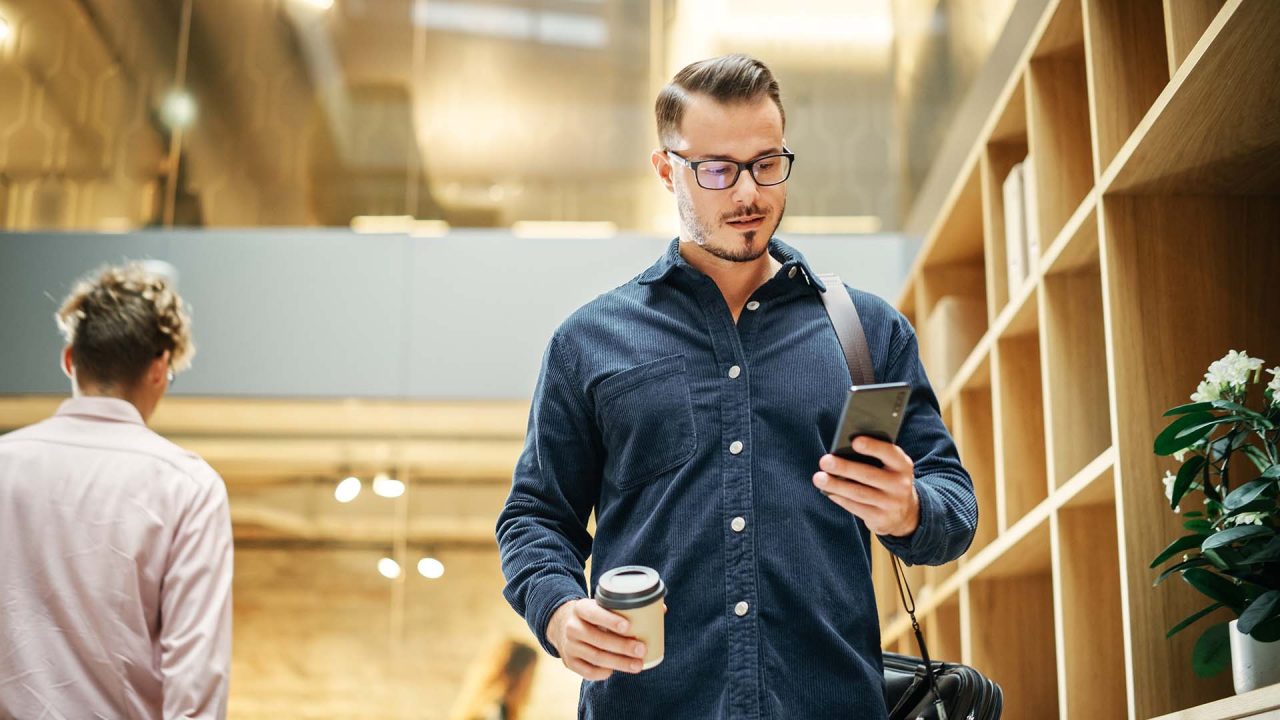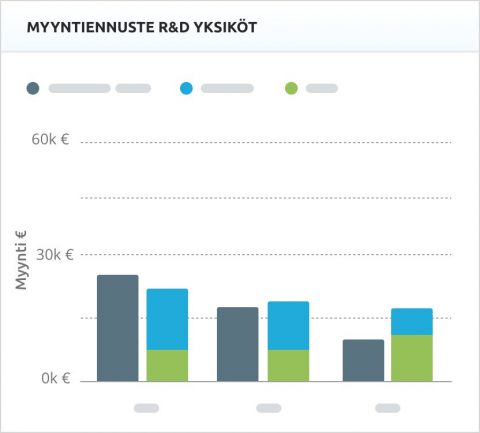 Ennustettavuus on tärkeää, jotta voimme taata näille 80 ihmiselle töitä jatkossakin
Juha Kuokkanen – Deputy CEO, Sigge Arkkitehdit Oy
Tools to succeed for the whole team
Over 1800 professonal organizations use Severa. Create a unique experience for your customers with the most populat PSA-tool in Nordics.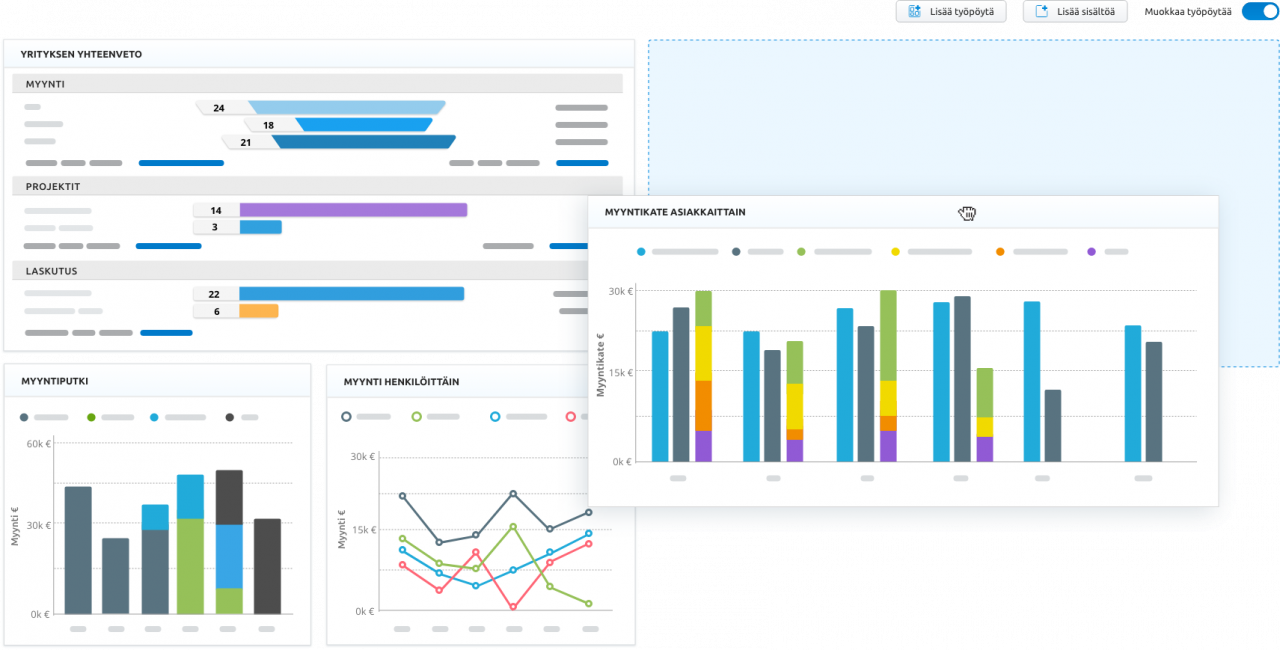 Transparency for projects
All project, customer and invoicing information can be found in one place, making it easy to follow project-specific schedules and profitability.
Manage your own work more efficiently
A personal desk for everyone to use. All important information and current tasks can be found easily – also on your own phone.
Give responsibility and succeed
Give responsibility for to everyone. Share information about project goals, expectations and results. Facilitate prioritization and managing your own workload.
Versatile features by role
Everyone's contribution affects the success of projects. Severa supports everyone's work, regardless of role.
Managing director
Lead the expert organization as a whole. Real-time sales, resource and billing reports create the basis for better decision-making.
Project manager
Finish projects on schedule and within budget. Establish projects and quickly distribute work tasks. Track project progress, working hours and margin in real time.
Finance manager
Make sure all hours are billed. Track real-time profitability and billing reports. Invoices and working time and expense information are automatically transferred to the financial management program.
Sales/Customer manager
Track the sales pipeline and Allocate resources effectively to the sale of the most profitable jobs and services. Responds in time to profitability and schedule challenges.
Human Resources
Ensure consistent hourly and expense records. Make sure that the entries are made on time. Use the data in payroll and monitor the workload of employees.
Expert / designer
Record your work and expenses quickly in the mobile application. Create to-do lists and activities. Manage your own work and monitor the achievement of goals.
Manage operations more efficiently
We compared the profitability and revenue growth of Severa customers and their competitors. The turnover of companies using Severa grew 3.5 times faster and the profitability is 1.3 times better than other similar expert companies.