Automatically assign work time entries to projects. See where time is spent and how it affects the profitability of projects.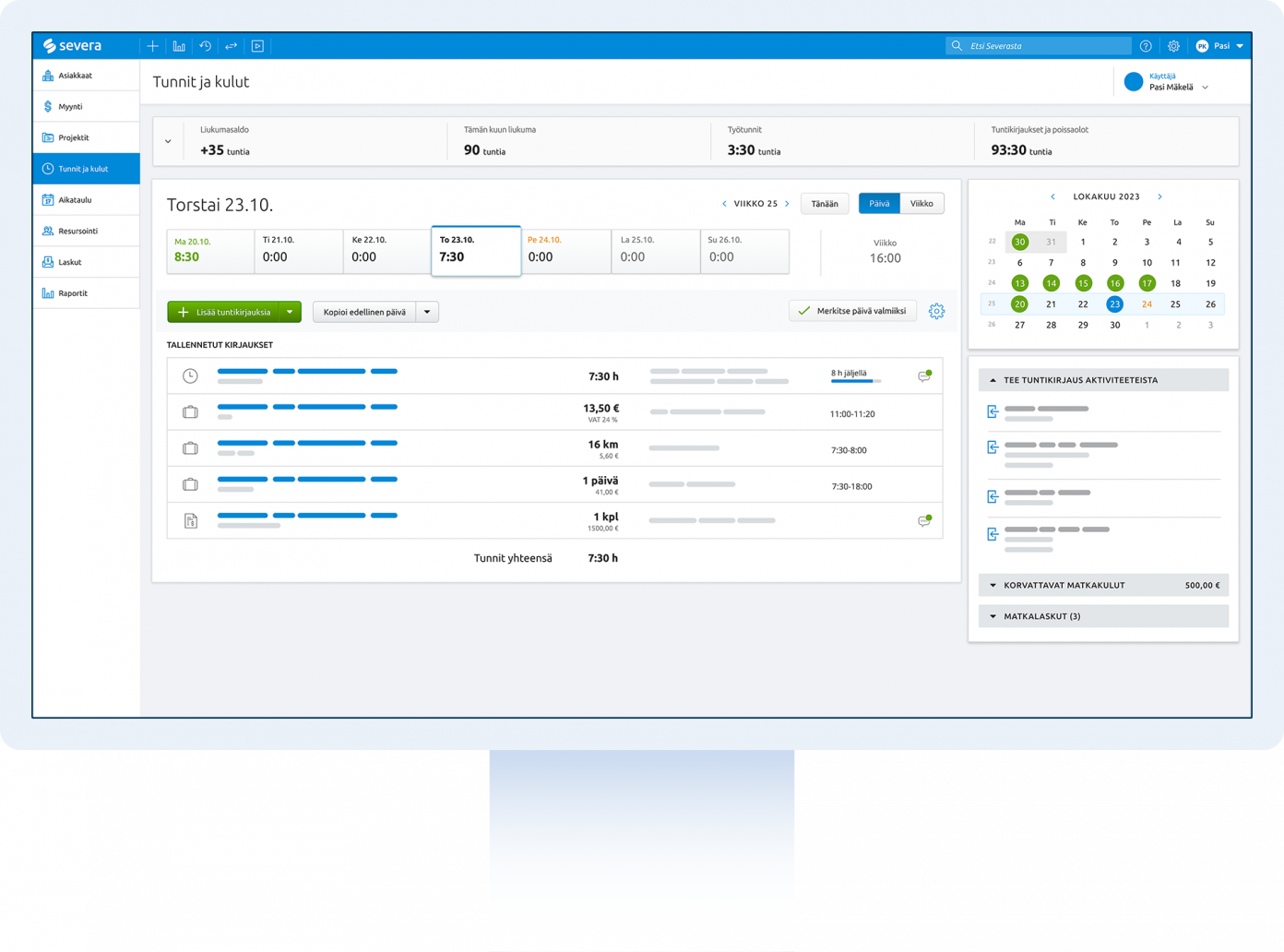 Record working time directly for the project, from which the information is automatically transferred to the customer's invoice, project reporting and payroll.
Take advantage of smart actions
Make use of previous entries, calendar information or by clocking tasks in working time entries. Record hours in the day and week view or with the mobile app.
Submit travel invoices immediately
Create travel invoices quickly and Target them to the right project and customer. Transfer the completed travel invoices directly to inspection and approval.
Record absences easily
Easily record slips, absences and overtime with coefficients. Easily transfer data to summary reports, project reporting and invoicing.
Fulfill legal obligations
Take care of statutory time tracking. Recorded hours are automatically archived as required by the Working Time Act.
Severa mobile app
Daily work hour entry made easy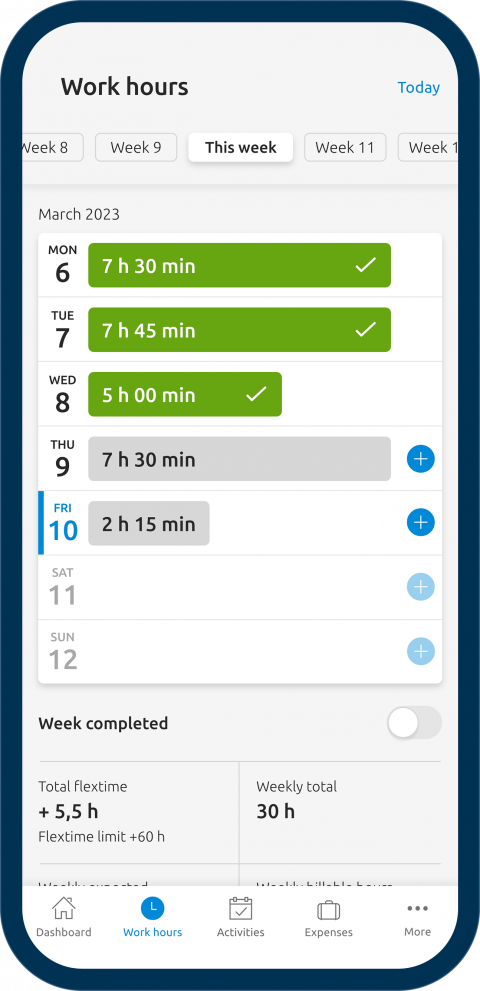 Recording work hours by phone enables you to easily record hours regardless of time and place.
Recording hours for projects is convenient and the hours are automatically transferred to invoicing. Severa is simple to use and works excellently in such a company that sells professional services. It has grown with us and I believe it will work well, even if we continue to grow..
Heidi Hallamaa – Chief Operating Officer, Bilot (now Vincit)
Create practices for submitting working hours
Work time entries have a direct impact on project reporting. By clarifying practices and making recording easy, you make the entire company's operations more efficient.
Easy billing
Make use of ready-made price lists or set hourly prices for different types of work or people per client and project. Record working hours directly on the project, from where they are automatically transferred to invoicing.
Track time usage
Figure out the workload of employees in the short and long term. Resource working time for projects together with team members. See the workload of team members and react in time to stressful situations.
React faster
One work time entry is enough. Hours and expenses are automatically transferred to reporting, where you monitor project margins, profitability and degree of readiness, as well as other important KPI figures.
Get to know Severa
Focus on your core competence. Severa makes entering working hours easy.